Terry Mosher
www.sportspaper.org
November 15, 2017
Mosher Part VIII: Arriving as a sportswriter just in time to watch Rick Walker and the East High Knights soar
I've gotten to the age where my memory is not as good as it once was. I still remember small details of moments in my life, but names escape me fairly easy now. I'm not complaining it's just the way it is. I'm lucky, I guess, just to be walking much less writing.
One of the big moments – actually more like three years – came when it was my good fortune to arrive in Bumerton as the East Bremerton Knights basketball team coached by Hall of Fame coach Les Eathorne was riding high. Eathorne had some good kids already before a 6-5 sophomore by the name of Rick Walker arrived, but he was the glue that enabled Eathorne to put together one of the all-time great runs in this area – a second-place state championship in Walker's sophomore year and then consecutive state championships.
Walker was incredible. He had a turnaround bank shot from 10 feet that was almost automatic, was a good rebounder, excellent passer, and a soft-spoken leader who commanded respect by his teammates and opponents alike.
I covered many of East's games during that three-year run and I had this secret wish that just once – and I mean just once – Walker would be selfish and score 40 or 50 points so I could write a great story.
It never happened.
Walker had some great individual scoring duals with O'Dea's Clint Richardson (42 points on January, 29, 1974), but never when I covered their several meetings. Besides Walker was denied good scoring nights because East was go good often the starters played only a half, and some nights not even that. But Walker also was the consummate team player. He scored when he thought his team needed a lift, and that was about it.
His best scoring season came his senior year (1973-74) when he poured in 635 points in a 25-1 season, averaging 24.4. He scored 1,332 points in his career, averaging 18.2
I don't believe rebounding statistics were kept of East games, but I would imagine Walker averaged double digits for his career, and they might be more like 15 a game then 10.
Walker still plays ball with a Total Package team that annually wins its age division at the Huntsman Senior World Games in Utah.
One of the wildest scorers I seen in Westsound history was Russ Scott, a 6-6 forward/guard at North Mason, who would come down the court and just over half-court pull up and swish jumpers. He was a one-man wrecking machine and still holds the single-game high of 58 points he scored in a 1980-81 season against Port Townsend. He also scored 53 in a game against Peninsula that season. In fact that season, Russ was over 40 points three other times and still holds the all-time record for points in a single season (722) and scoring average for a single season (29.7).
Last I heard Scott was a wealthy land owner near Belfair somewhere.
Another gunner came along at North Kitsap when Jerry Hogan arrived in the late 1980s. He was even scarier than Scott. Because he often brought the ball up the court he has free to fire away at will, and he did, gunning in almost half-court jumpers. It got so bad that opponents learned pretty quickly to pick him up before he crossed the half-court line.
One of the all-time rebounders was Mike Standley of North Kitsap back in the 1970s. He was a 6-6 center who had a terrible shot. He would rebound his own misses over and over again and while rebounding records are not complete at NK had to average over 20 rebounds a game. I know he had 29 one night.
High school boy's basketball lost some of its luster and its packed-house attendance when girl's basketball arrived. It took a while for the girl's game to take hold, but once it did it split the spectator base. Then other attractions like the Sonics and Mariners and Seahawks started to draw in fans and their money and crowds at local high school games diminished even further.
Now there is so much to do for kids that it's tough on the pocketbook for parents to attend them all.
I kept score in the Bremerton City League for basketball for several years in the 1970s and then I turned it over to my two oldest boys – Toby and Todd – and they continued on into the 1980s.
The city league at one time was a haven for ex-college players and the play was pretty good, although pretty rough also. Port Orchard's Sherm Coulon used to load up his team – Westbay Auto Parts ‑with some great ex-college players and they dominated down at Sheridan Park Gym for years.
Rich "Handshake" Hanson, Dave "Coyote" Benedict and Steve Endresen were just a few of the guys who lit up game nights at Sheridan. Coyote was funny. He was extremely quick and had good hops and on breakaways would fly above the rim and softly lay the ball offs the glass. He would also slowly roll the ball inbounds to a teammate. What I didn't see was Hanson do what earned him the Handshake nickname, go down the court and shake hands with spectators. He did that all the time with Blaine High School in the state A tournament at Logger Fieldhouse at the University of Puget Sound.
Hanson, by the way, had a knack for grabbing rebounds and for scoring with ease inside. He was, quite frankly, unbelievable.
It's funny, but to this day some of the guys who played and officiated in the city league back in the 1970s and early 1980s still remember Todd and Toby. I get asked about them from time to time. Why they are remembered is because they had a way to shorten games way before the WIAA introduced the 40-point rule (and running clock).
Todd and Toby used to click off time from the game clock when nobody was looking. The referees caught on early (and may have encouraged them to do so) and appreciated the shorter games, especially when there was the invariable mismatch.
Toby, by the way, lives in Bremerton and works for a cruise line. Todd lives in Juneau, Alaska and works in the state labor department as an analyst.
Me, I just watch sports.
Be well pal.
Be careful out there.
Have a great day.
You are loved.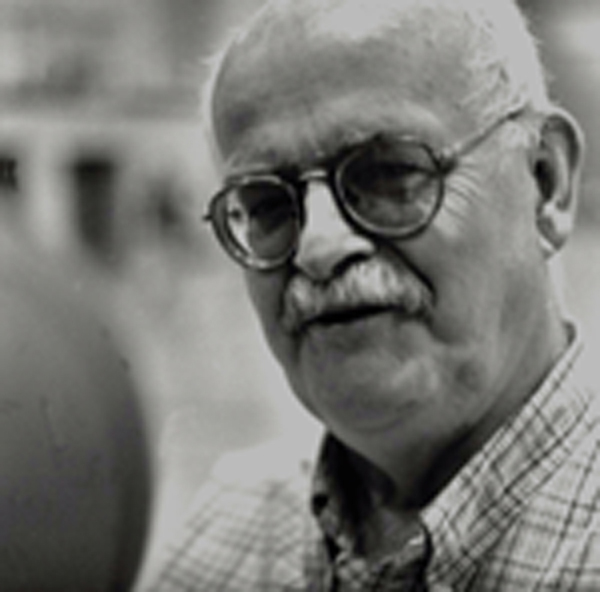 TERRY MOSHER My first memory is me standing with my back to the door leading out to the wrap around porch. Actually, there were two doors to the porch. Another …
TERRY MOSHER I had started reading when I was about five. A couple of my older brothers must have developed a taste for James Fenimore Cooper and I grabbed …
TERRY MOSHER Sports was always a big part of my life. My three older brothers were all good athletes and starred in high school. Ray, the oldest, played football and baseball …
TERRY MOSHER The last year I lived in Portville, N.Y. was the 1953-54 school year. I was an eighth-grader and I don't remember much of it. My mother had died …
TERRY MOSHER I graduated from Western Washington University on April 3, 1965 with a degree in political science and minors in economics and history and the next day I was in …
TERRY MOSHER I've done something very few have done. And I did it at the age of 17. I hitchhiked across the country from East to West. Talk about being …
TERRY MOSHER Bill Schey, who retired from the Tacoma News Tribune about a year ago, was the one who hired me at the Bremerton Sun on Feb. 2, 1970. I don't …
TERRY MOSHER I've gotten to the age where my memory is not as good as it once was. I still remember small details of moments in my life, but …
TERRY MOSHER A small bunch of revolutionary reporters rose up and voted in a small union in the Bremerton Sun newsroom in 1973. I was among the leaders of those …
TERRY MOSHER In 1993 a decision was made by Mary to quit her position at the University of Washington and try a new adventure. She wanted to try her …
TERRY MOSHER I was once a Hank Williams bevy of sad songs. That memory is awful sad and it took away all the spring in my youthful step and dragged me …